The Jamaica Cancer Society is a non-profit, non-governmental organization which was established in 1955 with a mandate to fight and defeat cancer in all its form. Through its mission "to eliminate cancer as a major health problem in Jamaica" the Jamaica Cancer Society provides the Jamaican public with a range of cancer control and prevention services which includes fixed and mobile screening for cancer of the breast, cervix uteri, and prostate at a highly subsidized user fee. Its public health education programmes on cancer of the breast, cervix uteri, prostate, lung, and colon are offered free of charge to corporate organisations, churches, schools, service and community groups. The Society also offers to the medical community, CME credits to participate in its medical symposiums. Provision of counselling and support for newly diagnosed cancer patients and their families extends to hospital and home visits. Through its fundraising efforts, the Society offers financial aid to its most vulnerable customers to access diagnostic checks, surgery, radiation, and chemotherapy services.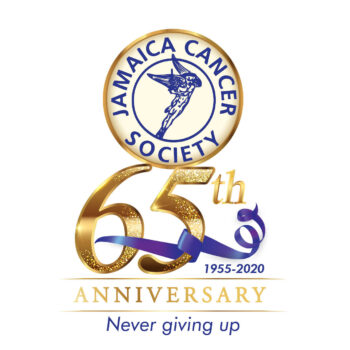 MISSION STATEMENT
To eliminate cancer as a major health problem in Jamaica.
 OBJECTIVES
To provide information to the public, particularly women between 18-69 years, about cervical cancer and the benefits of screening and early detection in a manner that is culturally sensitive and which will encourage them to take action.
To increase the access to screening of women, particularly those in rural and underserved communities through our mobile screening programme.
To garner partnerships for community based screening.
To ensure that all persons identified with an abnormal Pap smear are followed-up for treatment.