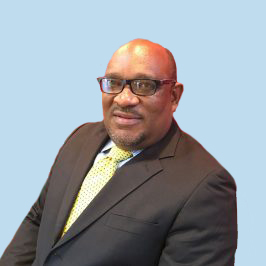 Contact Info
Email:
Phone:
Mr. Michael Leslie
Executive Director (Acting )
Mr. Michael Leslie has served the Jamaica Cancer Society for nineteen (19) years in the capacity of Financial Manager.  He is married to Donna and is the father of two sons. He has over 25 years of knowledge in the fields of Finance and Administration. Mr. Leslie was appointed Acting Executive Director by the Board of Directors, effective Tuesday, April 6, 2020.
Whatever your beliefs, honor your creator, not by passively waiting for grace to come down from upon high, but by doing what you can to make grace happen...